After spending most of your years caring for others and dedicating your life to the well-being of your loved ones, the retirement age now allows you to put yourself first. Your children and grandchildren are mature enough to look after themselves.  
You may have managed to accumulate enough wealth or enjoy your pension money. Self-care is the latest phrase in the last few years which is essential in maintaining your health in old age. Self-care and aging are connected in greater ways than you can imagine. 
Please read the following article to understand why self-care is important for seniors. 
What is Self-Care? 
Self-care is a phrase that has been in the limelight in recent years and is associated with relaxing, leisurely, and pampering activities. However, it also goes deeper to mean an umbrella term covering all activities and ways you can do to improve your health and well-being. Self-care is the ability to promote and maintain good health, prevent diseases, and cope with disabilities, illness, and health conditions, with or without the assistance of another person, such as a healthcare provider. 
Seniors implementing self-care can help them live a happy and healthy life. Some self-care activities as a senior can include exercise to keep your body fit, reading to ensure mental health, using adult pull ons, which will help you ensure cleanliness, and eating a healthy diet to keep you healthy and prevent diseases. Socializing and spending time with loved ones, and taking adequate water to stay hydrated, are also great ways to take care of yourself.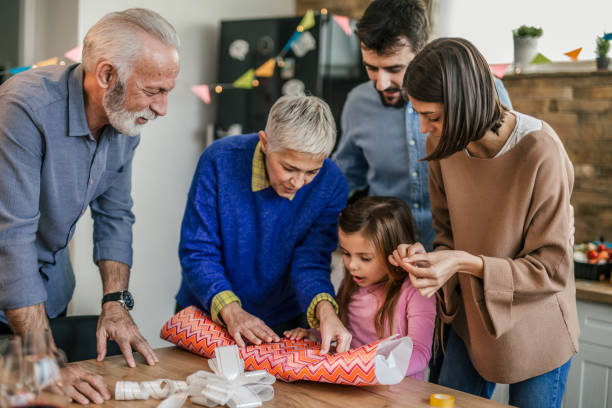 Here is Why Self-care is Important for Seniors 
Healthier lifestyle 
Cultivating self-care habits such as eating a healthy diet on time, often laughing, taking adequate water, sleeping well, and exercising, will help seniors develop a healthy lifestyle in body and mind. Putting up such habits daily and consistently will record a great improvement in your health. One major problem seniors tend to face is health problems like developing body and mental health conditions.  
However, with better self-care habits, you can improve your well-being, which also helps you to prevent illnesses and mental problems. For example, using an adult pull-on enables you to maintain a high level of hygiene, preventing diseases caused by germs and poor hygiene. 
Boost Your Confidence 
Many seniors tend to suffer from low self-esteem. They sometimes feel dejected and out of place or a burden to people. Others end up suffering from depression and other mental problems. Nevertheless, developing self-care habits and the ability to reflect on your life enables you to create a sense of belonging, empowerment, and accomplishment.  
It gives you a feeling of worthiness. For example, reading books, keeping journals, socializing, and engaging in community works expose your mind and enlighten you on crucial matters such as your position in the family and society. Within no time, these practices and habits will help to improve your confidence automatically. 
Self-Compassion Increases 
One of the activities you should be involved in as a senior is compassion and charity work, motivating young people, and getting involved in community work. However, with poor health and low self-esteem, you may be unable to extend your love to others. Self-care activities will help you see tremendous changes and evolvement, putting you in a better position to get involved in such activities.  
This provides a way for self-love and self-compassion. In old age, most people fail to feel self-compassion and only tend to think of others more. Self-compassion is a slow but sure process. Through self-care habits, you will realize tremendous results in your improvement, surpassing any other method. 
Reducing Stress 
Stress is a major problem among seniors, especially due to health and financial problems. Some feel rejected and a burden to people. Excess stress can lead to mental issues such as depression which can turn out to be chronic. However, self-care activities can help reduce stress and enable you to appreciate yourself. For example, exercise, a good diet, and adequate sleep can help reduce stress significantly. 
Additionally, socializing and spending time with loved ones gives you a sense of belonging, kills boredom and loneliness, reducing stress. Getting involved in community and charity work and reading books and articles keeps your mind occupied and gives you a sense of satisfaction. All these activities reduce chances for stress and related –problems. 
Reduce Heart Problems 
Most seniors tend to suffer from heart diseases such as stroke, heart failure, and heart attack. This is due to underlying issues such as poor diet, lack of exercise, and stress. Self-care activities help you to develop heart-healthy habits. For example, your diet should include heart-healthy meals such as food with low cholesterol. Regular exercise and enough sleep also help to improve your heart and reduce any heart problems. 
Summing Up 
Regardless of age, self-care habits can help you live a healthy life. However, seniors need more self-care due to the high risk of body and mental health problems. Developing these simple activities can help you live a healthy and happy life and appreciate your accomplishment and position in your family and society. They also give you a sense of belonging and exposure and reduce loneliness.